This is going to sound really weird.
I bet a bunch of people are going to unsubscribe or write me off just because of it. But I don't care.
I have to tell you the truth.
Vitamin D is critically important for your health. In fact, its not so much a vitamin but a hormone precursor.
And you get vitamin D from the sun. What most people don't know is that's not ALL you get from the sun. Other things are formed too.
That's why, if you can, getting sun is more important than just supplementing with Vitamin D.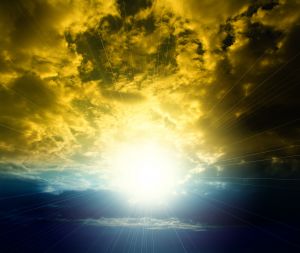 But I digress…
What people may not realize is that WHERE you get that sun might matter.
And specifically I'm talking about getting sun "where the sun don't shine."
Your testicles and even the scrotal skin is important for hormone production.
The testicles produce 95% of the testosterone in the male body. Yet they don't get any respect.
Yet you couldn't possibly want to get direct Vitamin D formation there, could you?
(Of course, don't overdo it. I couldn't think of a worse place for a bad sunburn!)
A study at Boston State Hospital showed that people exposed to UV light on their chest and back saw in increase of 120% to testosterone.
That's pretty good.
But when the genitals were exposed to the same like testosterone production increased 200%! [source]
As mentioned this may be because Vitamin D is not really a vitamin but a hormone precursor. So it makes sense.
As the testicles are where 95% of testosterone is produced, if you can localize your skin's formation of D then you can see a direct increase.
So after hearing about this in my studies, like a good student, I had to give it a try.
There's other people that live around me, so its not the easiest thing to pull off.
But I had to try. Sitting in my yard one day I pull my pants down slightly and let the sun shine…
What I saw next surprised the hell out of me?
My balls appeared to move of their own accord.
I watched in awe for a couple minutes, as they basically squirmed around.
I have NO clue about why this was, but the sunshine certainly seemed to be activating something.
Considering this may have been the first time since childhood my balls got direct sunlight, I shouldn't be too surprised.
But if anyone gives this a shot and notices this effect let me know. I'd like to know I'm not crazy and the only one 🙂
For even more information about the benefits of sunshine beyond vitamin D (and why the risks aren't as bad as they say) check out this in-depth article.
Tanning your nuts…
Its just one of the weird, but possibly critically important pieces, of the testosterone puzzle that I cover in Upgrade Your Testosterone.
Just like it took me awhile to even try this one out, I don't expect everyone else too.
The good news its not all weird. There's lots of "normal" stuff in there too.
Make sure you pick up a copy here today.
Note: After getting many comments down below I can confidently say a few more things.
I am not alone. While the reason they balls appear to move, it's kind of like they're breathing is still unknown (no, it's not just from the heat) this appears to happen for most guys.
Also important for some, for whatever reason this practice appears to increase the size of the balls too.
This absolutely does appear to be helping with testosterone production. Of course, it is one thing of many but in my latest blood results I came in with 992 ng/dL total testosterone and 1.2 ng/dL free testosterone. This was despite not having high enough vitamin D overall. There is always room for improvement.